Hotels in Montpellier
Our top picks
Lowest price first
Nearest to
Best reviewed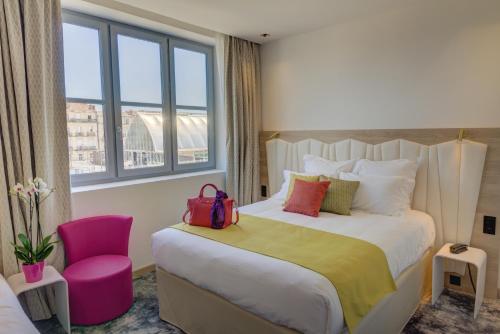 See all
Best Western Plus Hotel Comedie Saint-Roch
Montpellier City Center,Montpellier - View on map
Free Wi-Fi
Restaurant
Bar
Family room
Pets allowed
Express check-in/check-out
Room service
Breakfast
"So handy for the train station especially as we were travelling from Australia with quite a lot of luggage. Just a short walk to nice restaurants and shopping. Montpellier is a wonderful city to visit with lots of classic and contemporary French architecture. "
Show more
Avg price per night
$ 117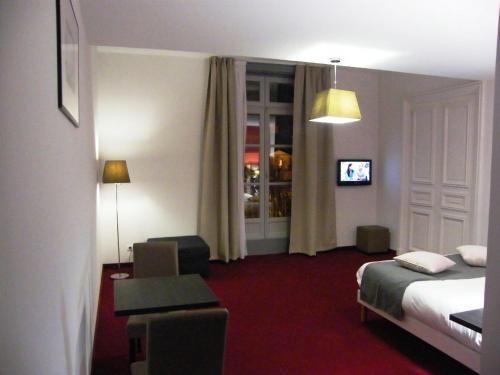 See all
Apparthotel Odalys Montpellier Les Occitanes
Montpellier City Center,Montpellier - View on map
Free Wi-Fi
Family room
Pets allowed
Room service
Breakfast
Luggage storage
Front desk [24-hour]
Contactless check-in/out
"I didn't know when I booked, but this is a no-service hotel. There is no room cleaning (unless you ask and pay for it). The room had a comfortable bed, but otherwise bare-bones -- there wasn't a small chair, a tiny desk, a water heater (but no tea or coffee!). Sparingly staffed, but the few attendant staff were friendly and helpful. It's biggest plus is its location -- opposite the main railway station (but in a quiet street) , and a few minute's walk from the main plaza, the old city, and other attractions."
Show more
See all
Première Classe MONTPELLIER OUEST - Saint Jean de Védas
Saint-Jean-de-Vedas,Montpellier - View on map
Free Wi-Fi
Free parking
Restaurant
Spa
Sauna
Bar
Pets allowed
Garden
"My fault for not noticing this is a motel before booking. The location is quite far from center so if you're not driving, don't think about it. That was my first motel experience but I would say it is quite clean and decent for a motel. Fine for a night or two but would not consider it again."
Show more
See all
Citadines Antigone Montpellier
Montpellier City Center,Montpellier - View on map
Free Wi-Fi
Car parking
Family room
Pets allowed
Balcony/Terrace
Garden
Breakfast
Airport transfer
"pleasantly surprised. was given a one bedroom studio after booking a standard single room. very spacious, clean and luxurious. kitchen included. tram stop right in front of hotel so easy to get to and from train station. staff were exceptionally courteous and accommodating."
Show more
Avg price per night
$ 100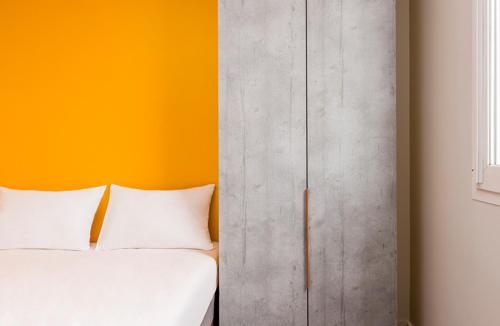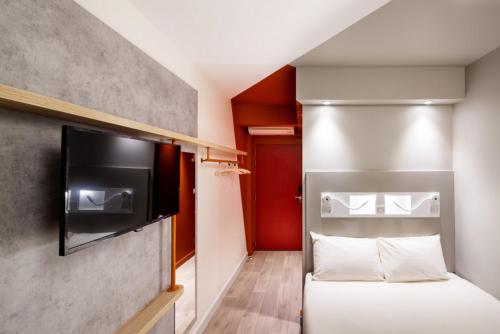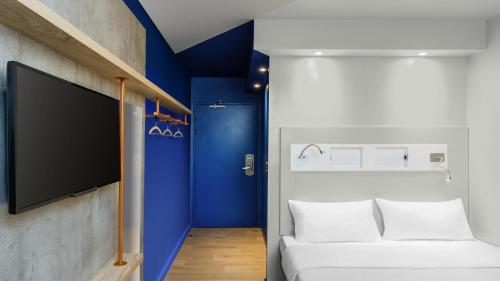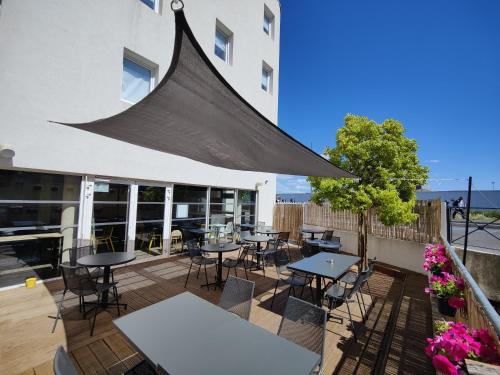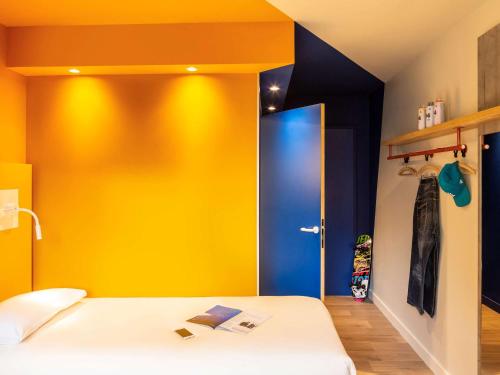 See all
ibis budget Montpellier Nord
Marie-Therese,Montpellier - View on map
Free Wi-Fi
Car parking
Family room
Pets allowed
Balcony/Terrace
Express check-in/check-out
Room service
Breakfast
"Amazing staff ! Very kind and helpful!"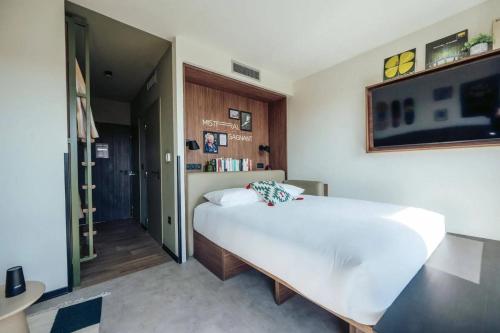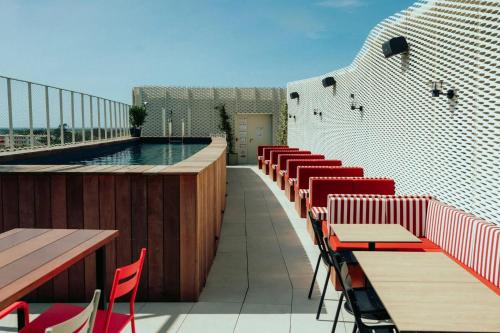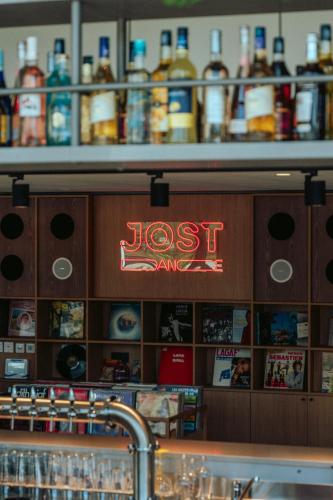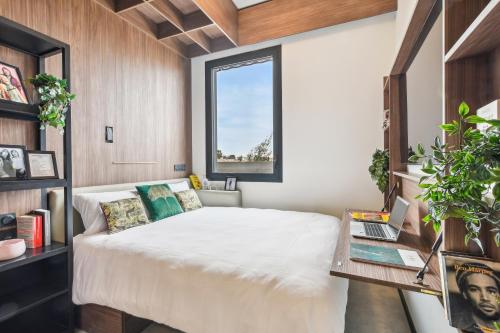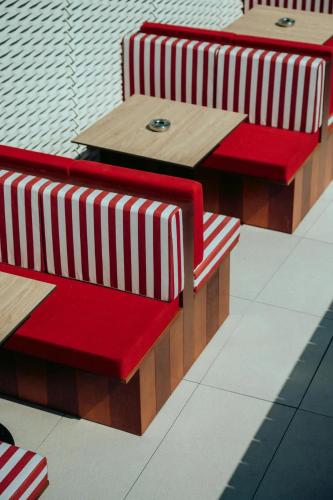 See all
Avg price per night
$ 217
See all
Avg price per night
$ 176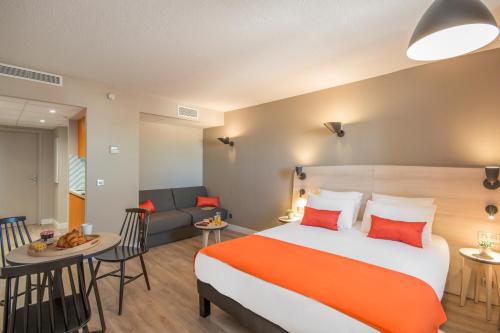 See all
Appart'City Confort Montpellier Saint Roch
Montpellier City Center,Montpellier - View on map
Free Wi-Fi
Car parking
Family room
Pets allowed
Garden
Breakfast
Kitchen
Luggage storage
"We had room #17 at the very end of the building. First we were given a wrong WIFI password so had to go back to front desk at 11pm. We were able to connect but got a very weak signal that was loosing connection every minute or so. Signal was perfect in the lobby though. It is not admissible nowadays that a professional organisation such as Appart Hôtels save a few lousy bucks on internet access points! Shall NOT recommend."
Show more
Avg price per night
$ 119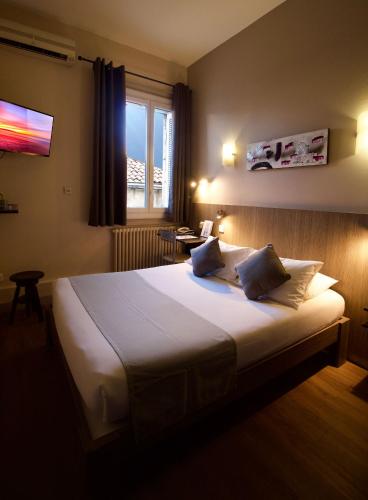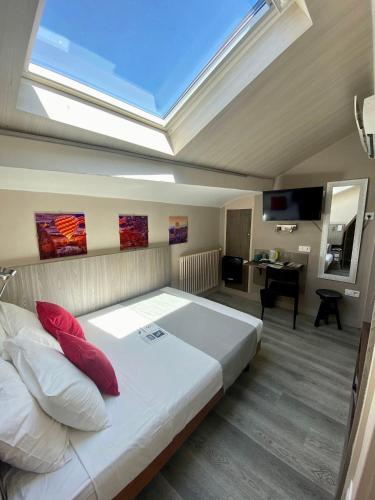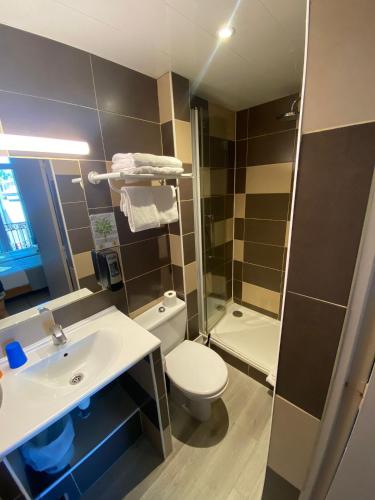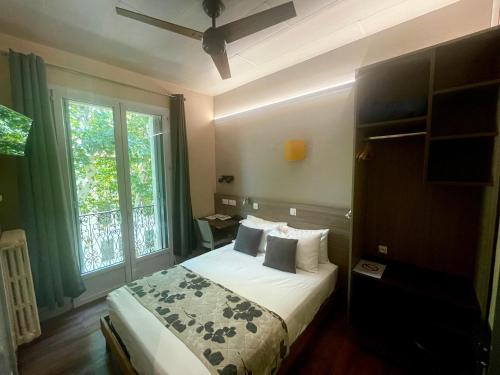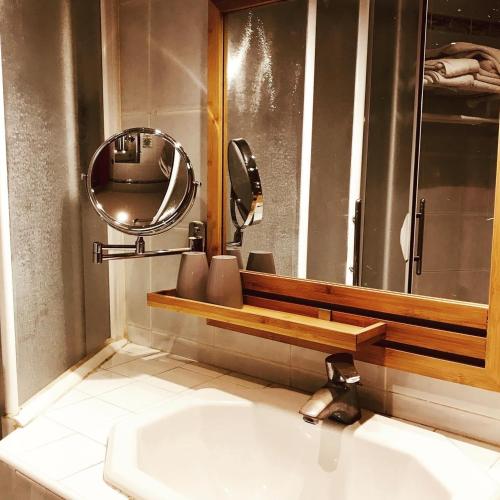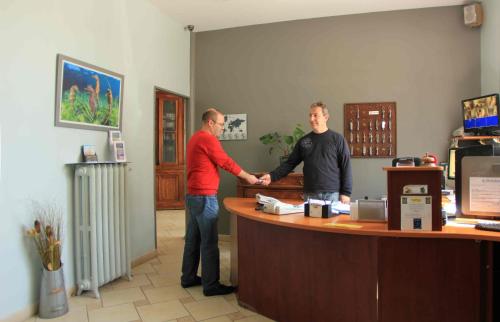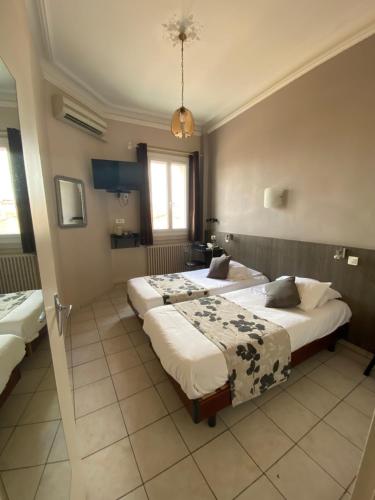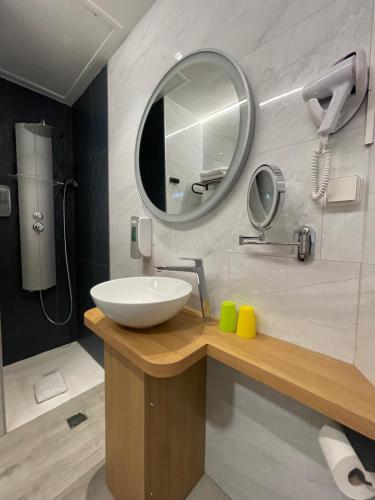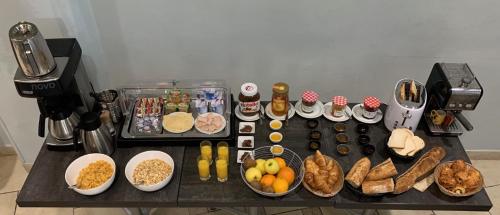 See all
Le Strasbourg Hotel
Montpellier City Center,Montpellier - View on map
Free Wi-Fi
Car parking
Bar
Family room
Express check-in/check-out
Room service
Breakfast
Luggage storage
"Great location, you can get to the centre by walking. It's a bit small though, bathroom was tiny."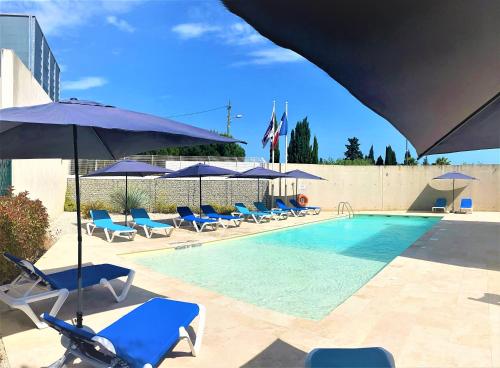 See all
Holiday Inn Express Montpellier - Odysseum
Parc Marianne,Montpellier - View on map
Free Wi-Fi
Swimming pool
Car parking
Restaurant
Bar
Pool (kids)
Family room
Pets allowed
"excellent quiet rd but 3 mins work to lots of restaurants and train into town. Easy parking goods place to access the area from"
Show more
Avg price per night
$ 119
Fast facts about Montpellier, France
| | |
| --- | --- |
| Accommodations | 1,100 properties |
| Popular hotel | Best Western Plus Hotel Comedie Saint-Roch |
| Popular area | Montpellier City Center |
| Nightly rates from | $29 |
| Airport | Montpellier-Méditerranée Airport |
Real reviews for hotels
Montpellier is well worthy of a visit for people interested in history. the medieval streets are fascinating to explore, the architecture of the varying buildings a joy, from churches, Courthouse, the Arc De Triomphe, the Justice Courthouse, the park to the memory of President, so much to see and we did it all on foot.
Not the most exciting city in France but definitely enjoyed the fact that we could take our time around the entire city centre and not be completely exhausted upon return to our hotel each night.
---
Frequently asked questions
What's the average price of a resort in Montpellier this evening?
The typical price for a 3-star resorts in Montpellier this evening is USD 124. The average price for a 4-star resort in Montpellier tonight is USD 191. The typical price for a 5-star hotel in Montpellier this evening is USD 276.
What accommodations in Montpellier have the best breakfast?
Verified vacationers to Montpellier have given top reviews for the breakfast at Best Western Hotel Le Guilhem, ibis Montpellier Centre Comedie and Best Western Plus Hotel Comedie Saint-Roch.
What are the ideal accommodations in Montpellier for business visitors?
Hotels found in Montpellier which are exceptionally rated by business visitors are Best Western Plus Hotel Comedie Saint-Roch, Apparthotel Odalys Montpellier Les Occitanes and Hôtel Première Classe Montpellier Ouest Saint Jean De Védas.
What are the most appropriate resorts in Montpellier for group tourists?
Accommodations in Montpellier which are highly rated by group visitors are Best Western Plus Hotel Comedie Saint-Roch, Apparthotel Odalys Montpellier Les Occitanes and Hôtel Première Classe Montpellier Ouest Saint Jean De Védas.
What accommodations located in Montpellier are highly rated with respect to cleanliness?
Resortsfound in Montpellier that is well rated with regards to hygiene include Hotel Lapeyronie, Hotel Abelia and Palais des Rois d'Aragon.
What are the best hotels around Montpellier which has free parking?
A resort that has complimentary parking located in Montpellier which is highly rated is Maison La Casa Bianca Grabels Proche Montpellier Nord Hopitaux- Facultes.
What are the best hotels in Montpellier that have bars?
Resorts with bars found in Montpellier that are well rated include Maison La Roseliere, Maison La Roseliere and Villa entiere gite Mas fond des Pres.
What are the top rated hotels around Montpellier with a private beach?
Resorts with a private beach around Montpellier which are very highly rated include NOCNOC - Le Terrazzo - Petite piscine et jardin en ville and Maison La Roseliere.
What's the best hotel in Montpellier near a golf course?
Highly rated hotels in Montpellier next to a golf course include Superbe Suite a 300m du Tram - JACUZZI - SAUNA, La Panacee and Superbe appartement neuf T3 avec terrasse, parking.
What's the best place for sightseeing in Montpellier?
A top location with plenty of tourist destinations in Montpellier is Montpellier City Center.
What are some upcoming holidays in Montpellier?
The forthcoming holidays in city_name consist of Christmas Day on 12/25/2023, New Year's Day on 1/1/2024, and Easter Monday on 4/1/2024.
When should I make a trip to Montpellier?
Last year, Montpellier gained its most visitors during the month of August. Regardless, make sure to consider other months during which there are less visitors, as the most popular landmark will be less crowded.
Explore more travel vacation rentals
More about Montpellier
Discovering the Charm of Montpellier: Fun Facts and Reasons to Visit
Nestled in the south of France, Montpellier is a charming city that boasts a rich cultural heritage and a vibrant contemporary scene. Did you know that Montpellier is home to the oldest functioning faculty of medicine in the Western world? Founded in 1220, the University of Montpellier has been a center of learning and innovation for centuries. Another fun fact is that Montpellier is known for its love of rugby, with the city hosting the annual Rugby Sevens tournament that attracts teams from all over the world. But Montpellier is not just about history and sports. There are plenty of reasons to visit this lively city, from its beautiful architecture and picturesque streets to its world-class museums and art galleries. Montpellier is also a great base for exploring the stunning countryside of the Languedoc region, with its rolling hills, vineyards, and picturesque villages.
Getting to Montpellier: How to Reach the City with Ease
Montpellier is easily accessible by air, train, and road. The city has its own airport, Montpellier-Méditerranée, which is located just a few kilometers from the city center. There are regular flights to Montpellier from major European cities such as London, Paris, and Barcelona. From the airport, you can take a taxi or a shuttle bus to the city center. If you prefer to travel by train, Montpellier has excellent rail connections to other major cities in France and Europe. The city's main train station, Gare de Montpellier-Saint-Roch, is located in the heart of the city and is served by high-speed TGV trains as well as regional trains. From the train station, you can easily reach your hotel by taxi or public transport. If you are driving to Montpellier, the city is well-connected to the French motorway network, with the A9 and A75 highways passing nearby. However, be aware that driving in the city center can be challenging due to narrow streets and limited parking.
Top Things to Do in Montpellier: Fun Activities for Every Traveler
Montpellier has something to offer every type of traveler, whether you are interested in history, culture, or outdoor activities. Here are some of the top things to do in the city: - Explore the historic center: Montpellier's old town is a maze of narrow streets and picturesque squares, lined with beautiful buildings and historic monuments. Don't miss the Place de la Comédie, the city's main square, which is surrounded by elegant 19th-century buildings and is a popular spot for people-watching. - Visit the Musée Fabre: This world-class art museum is home to an impressive collection of European art, from the Renaissance to the modern era. Highlights include works by Delacroix, Courbet, and Ingres, as well as a large collection of Flemish and Dutch paintings. - Wander through the Jardin des Plantes: This beautiful botanical garden is one of the oldest in Europe and is home to a wide variety of exotic plants and trees. It's a great place to relax and escape the hustle and bustle of the city. - Go to the beach: Montpellier is just a short drive from some of the best beaches on the Mediterranean coast, including Carnon, Palavas-les-Flots, and La Grande-Motte. Spend a day soaking up the sun and swimming in the crystal-clear waters of the Mediterranean. - Take a wine tour: The Languedoc region is famous for its wine, and there are many vineyards and wineries in the area that offer tours and tastings. Sample some of the best wines of the region and learn about the winemaking process. - Attend a festival: Montpellier is known for its lively cultural scene, with many festivals and events taking place throughout the year. From the Montpellier Dance Festival to the International Guitar Festival, there's always something going on in the city.
Booking a Hotel in Montpellier with Agoda: Why It's the Best Choice
When it comes to booking a hotel in Montpellier, Agoda is the best choice for travelers who want convenience, affordability, and a great selection of hotels. Agoda offers a wide range of hotels in Montpellier, from budget-friendly options to luxury properties, all at competitive prices. One of the advantages of booking with Agoda is the easy-to-use website and mobile app, which allows you to search and book hotels quickly and easily. You can filter your search by price, location, and amenities, and read reviews from other travelers to help you make an informed decision. Agoda also offers 24/7 customer service, so you can get help and support whenever you need it. And with Agoda's Best Price Guarantee, you can be sure that you are getting the best possible price for your hotel.
The Best Time to Visit Montpellier: Seasonal Guide and Travel Tips
Montpellier is a great destination to visit year-round, but the best time to go depends on your interests and preferences. If you want to enjoy warm weather and outdoor activities, the summer months of June to August are the best time to visit. However, be prepared for crowds and higher prices during this time. If you prefer cooler weather and fewer tourists, consider visiting in the spring or fall. The months of April to May and September to October offer pleasant temperatures and lower hotel rates. Winter can be chilly in Montpellier, but it's a great time to explore the city's museums and indoor attractions. When visiting Montpellier, it's important to pack comfortable walking shoes, as the city is best explored on foot. The public transport system is also efficient and affordable, so consider getting a transport pass if you plan to use buses and trams frequently.
Where to Stay in Montpellier: Neighborhood Guide and Hotel Recommendations
Montpellier has a variety of neighborhoods to choose from, each with its own unique character and charm. Here are some of the best neighborhoods to stay in, along with our top hotel recommendations: - Historic Center: This is the heart of Montpellier, with its beautiful buildings, narrow streets, and lively atmosphere. Our top hotel pick in this area is the Hotel Oceania Le Metropole, a 4-star property with elegant rooms and a convenient location near the main square. - Comédie: This neighborhood is known for its shopping, dining, and entertainment options, as well as its proximity to the train station. The ibis Styles Montpellier Centre Comedie is a great choice for budget-conscious travelers, with its colorful and modern rooms and central location. - St-Jean-de-Védas: This suburb of Montpellier is a good option for travelers who want to be close to the city but away from the hustle and bustle. The Quick Palace St Jean De Vedas - A709 is a budget-friendly hotel that offers simple and comfortable rooms and easy access to the highway. - Antigone: This modern neighborhood is known for its striking architecture and proximity to the river. The Hotel Royal is a 3-star hotel that offers stylish rooms and a central location in the heart of Antigone.
Exploring Montpellier's Food Scene: Must-Try Dishes and Restaurants
Montpellier is a food lover's paradise, with a wide variety of restaurants, cafes, and markets that offer delicious local and international cuisine. Some of the must-try dishes in Montpellier include: - Petit pâté: This savory pastry is a specialty of the Languedoc region and is filled with pork, veal, and duck liver. - Tielle: This spicy seafood pie is a staple of the Montpellier food scene and is made with octopus, tomato, and onion. - Fougasse: This bread is a local specialty and is often flavored with olives, herbs, or cheese. When it comes to restaurants, Montpellier has something to suit every taste and budget. Some of our top picks include: - Le Petit Jardin: This elegant restaurant serves modern French cuisine in a beautiful garden setting. - Le Bistrot du Peintre: This cozy bistro offers classic French dishes and a great selection of wines. - La Panacée: This trendy restaurant is located in a former art museum and offers creative cuisine and a lively atmosphere.
Getting Around Montpellier: Transportation Options for Tourists
Montpellier has an efficient and affordable public transport system that includes buses, trams, and a bike-sharing scheme. The tram network is particularly useful for tourists, with four lines that cover most of the city's main attractions and neighborhoods. If you prefer to explore the city on foot, Montpellier is a great city to walk around, with many pedestrianized streets and beautiful parks and gardens. Taxis are also available, but be aware that they can be expensive, especially at night. Another fun way to explore Montpellier is by bike. The city has a bike-sharing scheme called Vélomagg, which allows you to rent a bike for a few hours or a day. There are many bike paths and lanes in the city, making it easy and safe to cycle around. Overall, Montpellier is a wonderful destination for travelers who want to experience the best of French culture, history, and cuisine. With its beautiful architecture, lively cultural scene, and stunning countryside, it's no wonder that Montpellier is becoming an increasingly popular destination for tourists from around the world. And with Agoda's easy-to-use booking platform and great selection of hotels, booking your dream trip to Montpellier has never been easier.